The Hussain Sajwani – DAMAC Foundation is committed to advancing education and learning as its primary objective. It assesses gaps in learning, and unmet vocational skill needs within communities. Then, it targets these gaps with initiatives that can improve economic circumstances, promote employment and create uplift. 
The Foundation is the main sponsor of the Dubai Future Foundation's 'One Million Arab Coders' initiative – an integrated educational programme that aims to empower one million Arabs with the ability to code.
The Hussain Sajwani – DAMAC Foundation joins a network of grassroots organisations, NGOs and government bodies collaborating across the Arab world to facilitate computer and internet access for interested students.
The One Million Arab Coders initiative has received over a million applications, with 311 top students selected to enrol in a Udacity nanodegree course. 
Find out more about the One Million Arab Coders initiative. Or read Mr Hussain Sajwani's thoughts on the importance of coding for the jobs of the future.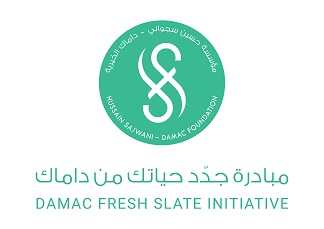 In addition, the Foundation has also recently launched the 'Fresh Slate' initiative in collaboration with the Dubai Police General Headquarters aimed at aiding detainees in Dubai's Punitive and Correctional Institutions who have been charged for petty offences. The initiative will cover the financial obligations of the detainees to ensure their release and safe return to their families with a new opportunity to become productive members of society. 
Fresh Slate is among a trio of charitable projects being launched by HSDF in 2022, with others to be announced in the coming weeks. These initiatives are part of the Foundation's ongoing corporate social responsibility to support the education and youth sectors.