Buying real estate in Dubai? Invest on Sheikh Zayed Road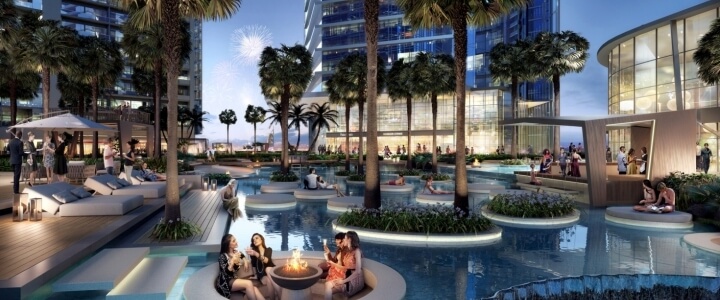 If you are interested in investing in dubai real estate, then an apartment for sale in dubai, 4 Bedrooms Houses For Sale In Damac Hills, Properties For Sale In Zada Tower on the famous Sheikh Zayed Road could be your best option. It is one of the most ideal locations in Dubai with something to offer for everyone from young professionals, to couples and families.
Damac Properties is a Dubai-based company that is engaged in the development and sale of residential, commercial and industrial properties. The company was built on the strong foundations of the Al Ghurair Group, which has been in business for over 50 years. It is one of the largest conglomerates in the UAE, with a number of subsidiaries dedicated to various sectors of the economy. These include retail, hospitality, real estate and engineering.
Here is a list of the top five reasons why you should invest there:
Historically significant
Sheikh Zayed Road, formally known as Defence Road, is the longest stretch of highway in Dubai and one of the main UAE arteries, running from Al-Silah in Abu Dhabi to Ras Al Khaimah, where it assumes various other names along the way. Completed in 1980, it is home to some of Dubai's landmarks, including the Dubai World Trade Centre (built in 1978), once famous for being the tallest tower in the city; and the iconic Emirates Towers.
Connectivity
Initially built to link Dubai with Abu Dhabi, today the road also connects multiple areas and communities within the city. Its five interchanges provide access to areas in both old and new Dubai, such as Za'abeel, Downtown Dubai, Jumeirah and Dubai Marina.
[Related: Buying an off-plan property in Dubai? Read this
Exciting activities
If you are looking for leisure and recreational activities and want to enjoy the best of Dubai's current and future attractions, then Sheikh Zayed Road is definitely the place to be. Admire the tallest skyscrapers in town up close and enjoy entertainment such as the Dubai Fountain, as well as concerts at the Trade Centre Arena and the Dubai Opera. Also, keep an eye out for future projects such as AYKON City which has magnificent views in every direction.
[Related:Top tips for first time investors in Dubai real estate
Heaven for food lovers
With over 100 restaurants along Sheikh Zayed Road, you'll be spoilt for choice with cuisine from all over the globe. Whether your preference is a spicy Indian curry, a flavourful Lebanese grilled feast or an aromatic oriental dish, Sheikh Zayed Road has something for taste.
Accessibility to public transport
Since it is one of the main highways in Dubai, there are multiple transportation options. Several metro stations along Sheikh Zayed Road make commuting within the city supremely easy, whether it's the commute to work, a trip to one of the Dubai's famous malls or attractions in other parts of the city. Footbridges allow you to safely cross the road and there are plenty of taxis and bus stops to get you to your desired destination.
AYKON City is located in one of the most iconic settings in Dubai on the illustrious Sheikh Zayed Road, overlooking the new Dubai Canal. The development comprises four towers, with Hotel apartment for sale in Dubai, boutique office spaces and residences linked by a central podium offering retail, dining and entertainment.
Facilities include:
AYKON Hotel & Hotel Apartments
DAMAC Maison Distinction hotel apartment
Residences
Premium office space
AYKON Plaza – world-class shopping, dining and entertainment with beach club, running track, yoga lawn, spa and children's play are