Dubai: Demand for branded residences on the rise as niche trend gains momentum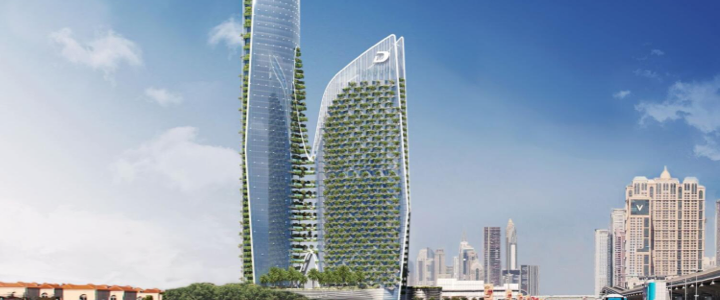 The emergence of branded residences has significantly transformed UAE's real estate landscape. These unique living spaces blend the allure of luxury hospitality with the comfort of home, offering residents an exclusive lifestyle experience.
This trend has gained momentum globally and in Dubai, as individuals seek not only luxurious living spaces but also a curated environment that reflects their personal preferences and aspirations.
Luxury today is not confined to the dressing closet any more but has spilled over to other aspects of our life, including the four walls we live in. People now associate brands with a certain way of life, manicured and with finer choices. Design elements from an international luxury brand in the home have become a statement for one's own choices and lean towards a more sophisticated consumer trait. Owners today enjoy the prestige that comes with owning a branded residence, typically a tie-up with a luxury brand, and benefit from higher value and yields.
A mushrooming trend
As demand for branded residences in Dubai continues to soar, developers have sketched and accelerated their efforts in providing premium products that cater to a more sophisticated client base.
According to a 2023 report on branded residences by property advisor Savills, Dubai has the largest pipeline of branded residences within the Europe, the Middle East and Africa (EMEA) region, with a projected growth of over 72 per cent. With a surge in the number of high net-worth individuals or millionaires, which has grown by 27 per cent in the past five years, branded residential schemes are expected to continue an upward trajectory.
According to Savills, Dubai has the largest number of completed schemes and the most schemes in the pipeline for any market within the EMEA region, with projected growth of 72 per cent over the pipeline period.
Fashion and jewellery brands such as Cavalli, Bugatti, de Grisogono, Versace, Bulgari, Baccarat, Fashion TV and others have all jumped on the bandwagon and partnered with leading developers in the UAE and region.
Developers have identified the scope of this niche segment and have been launching exclusive projects tailored to fit this segment's needs.
In the UAE, DAMAC Properties has been one of the pioneers in spearheading this trend with a line of projects added to its portfolio, with amenities that several projects launched over the past year. Over the past 18 months alone, the largest local private developer DAMAC launched 11 branded residential projects across prime areas in Dubai.
What is driving demand?
Niall McLoughlin, senior vice-president at Damac Properties, says a premium lifestyle with state-of-the-art amenities and facilities in the comfort of luxury is the primary reason that customers look towards buying branded residences.
"The UAE has been a promising market, with reports indicating three-digit growth figures in the segment. Branded residences come with the benefit of having reputed and established partnerships that have been time-tested and trusted by customers and a loyal following. It differs from uber-luxury projects by having the enhanced value addition that a global brand offers, thus escalating its premium offering and in turn reaping better returns," he said, adding that partnering with highly sought-after global brands helps maintain momentum in demand and interest.
Industry executives observe that interest is coming from both investors and end-users because Covid-19 and the Expo 2020 have propelled the real estate landscape in Dubai toward being one of the most respected and preferred destinations to live and work, as well as invest in.
As per Savills analysts, the strong domestic and international supply of buyers searching for trophy assets with lock-up-and-leave potential have boosted the growth of branded residential schemes in Dubai over the past decade. Second
What do buyers want?
Apart from exceptional design, buyers seek branded residences that come guaranteed with a wider range of high-end amenities and personalised services around the clock.
From indoor tropical islands, cigar lounges, sea-facing infinity pools, edge-walk experiences, underwater museums, bio-domes, and more, residents today experience city dwellings to reflect a vacation home.
These experiences provide a unique way of living and a deeper psychological benefit – a sense of great pride, higher self-esteem, and confidence amongst the owner's friends, communities, and surroundings.