DAMAC's Information and Technology department bags multiple awards for transformative DAMAC Living App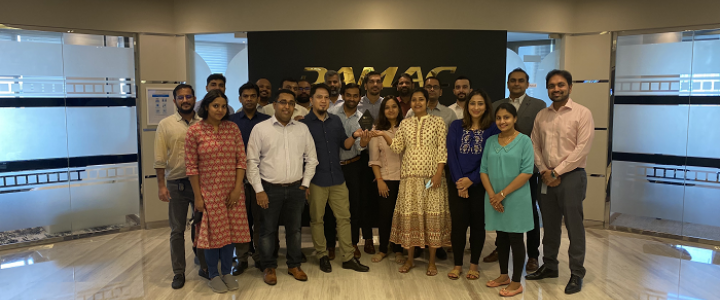 Dubai, 19 October 2021 – DAMAC's Information and Technology department have recently received multiple awards for its achievements in digitisation. On Monday, October 18, the DAMAC IT team was awarded by CXO Insight for the best transformative project in real estate for its one-stop-shop community app implementation, DAMAC Living. Both the team and DAMAC Chief Information Officer, Jayesh Maganlal, were recognised for their role in the project.
The award organisers said: "The DAMAC Living App is an excellent example of how innovation can enhance customer experience and glean greater value from digital technologies." 
Additionally, the DAMAC Living App was recognised at the GEC Awards 2021 — one of the most coveted and prestigious title in the IT industry in the MEA region.
DAMAC — the global and renowned property developer based in Dubai — has been a pioneer in digital transformation under the stewardship of Ali Sajwani, General Manager – Operations.
DAMAC Living is a one-stop-shop application for community-related services for residents and tenants — which seeks to make a number of services and processes easier and more seamless for homeowners — from settling payments, to uploading documents for property handover, making amenity bookings and getting special discounts on services, among others. The app has become single convenient platform for community-related services for residents and tenants.   
As part of its commitment to innovation, DAMAC is now working towards a one mobile app solution for all touch points with the company, right from the point a customer shows interest in its properties, to when they are residing in any of the property developer's communities.  
"By investing in technologies such as Robotic Process Automation, Virtual Reality, Cloud Data Platforms, Internet of Things, Artificial Intelligence and Mobile Solutions, we are increasingly improving and streamlining customer experience on our digital touch points and communication channels with our departments, freeing up our employees to do more smart work. Additionally, the new technologies we have adopted are exciting and attractive for new recruits looking to work in a futuristic company," Maganlal said.