DAMAC Properties unveils exclusive offers in celebration of China's National Day Golden Week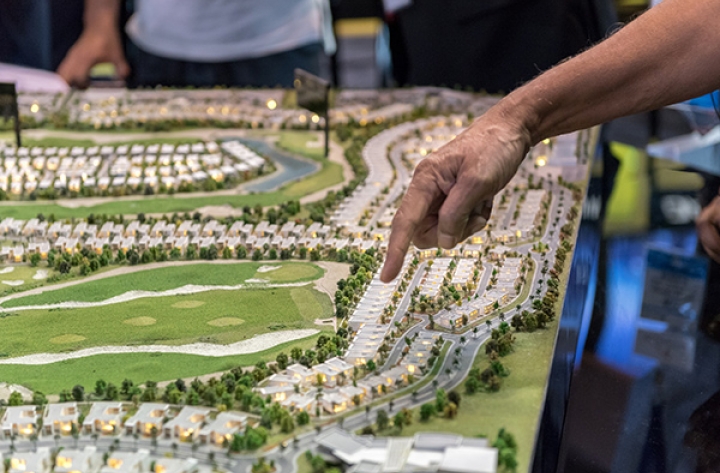 DAMAC Properties, a leading luxury real estate developer in the Middle East, with international projects in gateway cities, including UK's capital, London, has marked China's National Day Golden Week with an array of exclusive discounts. This includes a complimentary four-day hotel stay for three years, for new homeowners. The damac offers were unveiled on the first day of the world's largest networking exhibition and conference on property development, Cityscape Global, taking place from 2nd to the 4th of October 2018.
"DAMAC is known for taking Dubai real estate to the global community, and we are proud to be part of special moments and celebrations relevant to our audiences around the world," said Niall McLoughlin, Senior Vice President at DAMAC.
During the celebratory week, which ends October 7th, DAMAC is also offering discounts of up to 4% on its luxury apartment projects within Business Bay – such as Merano Tower and Majestine, and zero registration fees or service charges for 10 years on luxury villas within the gated DAMAC Hills neighbourhood. DAMAC Hills is an established 42-million-square-foot offering the best in premium community living, including access to a championship-style, 18-hole golf course.
"Real estate in Dubai remains a robust and attractive proposition, with encouraging return on investment and constant sunshine. On the occasion of the National Day Golden Week, we are excited about marking the occasion with tailored offers for our Chinese customers," Niall continued.
Golden Week is an extended celebration of the Chinese National Day, which commemorates the founding of the People's Republic of China. The celebratory deals build on DAMAC's extensive portfolio of offerings at Cityscape Global 2018. DAMAC's presence at stand S3B10 showcases the group's extensive range of properties including designer villas, luxury apartments, hotel apartments, hotel villas and serviced apartments.