A new community centre and state-of-the-art nursery launched at DAMAC Hills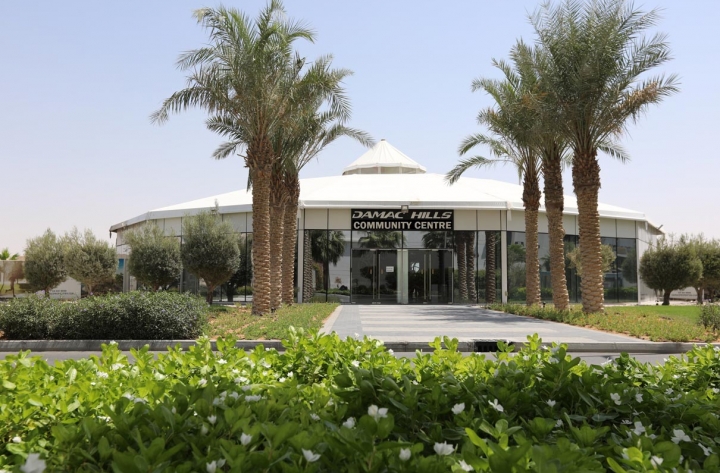 The community at DAMAC Hills continues to evolve with the opening of a new community centre, a state-of-the-art early nursery for children, a new gym, and a new RTA bus route that offers more connectivity for residents. The new community centre, which opened in October, features a wide range of retail outlets such as florists, pet food and supplies, a juice bar, and a gadget repair workshop, among others.
In September 2019, the Norwegian brand, CreaKids opened a new purpose-built facility at DAMAC Hills. The nursery provides a safe and secure environment for children to experience well rounded play-based learning in core growth areas such as emotional, social, mental, creative and physical development. With a capacity of 150 students, CreaKids follows curricula that include globally acclaimed programs such as Early Years Foundation Stage (EYFS), Montessori Curriculum and Norwegian Curriculum.
Earlier this month, the Roads and Transport Authority (RTA) announced the launch of a new bus route, J03, that connects DAMAC Hills to Dubai Studio City. The new route, which operates at a 60-minute frequency, will offer more convenience for the residents of DAMAC Hills.
Niall McLoughlin, Senior Vice President, DAMAC Properties, said, "Developing communities is not just about constructing homes and the surrounding infrastructure. It is also about enabling holistic living, supporting a variety of lifestyles, and bringing the residents of the community together. DAMAC Hills, which is now home to over 6,000 residents, truly embodies every aspect of holistic community living. Residents have shared their appreciation for the initiatives introduced by the community management team, and we're confident that the addition of the new community centre and nursery will further enhance their living experience." 
DAMAC Properties' focus on holistic community development is inspired by the growing popularity of community living among Dubai's residents. Pushed by government initiatives to build a knowledge-based economy, more and more people are looking to settle in the Emirate for the long term. Mixed-use developments offer the perfect environment where families can thrive, and people can connect with each other. The facilities management arm of DAMAC Properties, Luxury Owner Association Management Services LLC (LOAMS), regularly organises activities and community engagement events such as movie nights and social gatherings to encourage active participation from the residents.
Spanning 42 million square feet along the Al Qudra Road, DAMAC Hills is home to a range of properties such as mansions, villas and apartments. The community also features world-class retail, dining, entertainment, and leisure spaces such as serene water features and the 18-hole Trump International Golf Club Dubai. The Park, a four million square feet recreation space within the community, includes a variety of sports courts and a 25,000 sq.ft. skate park amidst lush green surroundings.