Top 3 considerations when buying a luxury apartment in Dubai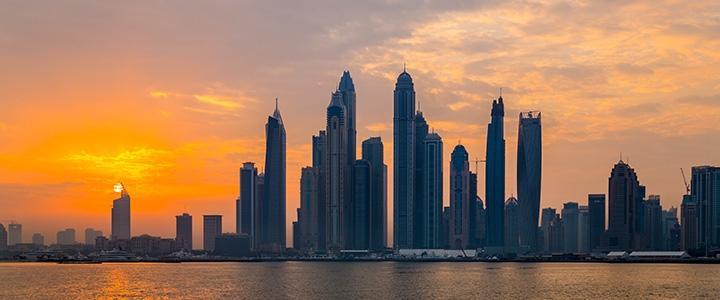 Dubai is the most populous city in the United Arab Emirates. It is known for many things like ultramodern architecture, luxury shopping, and exciting nightlife.
But what makes Dubai special so more and more people want to move here?
For one, it is the centre of luxury and high quality of living. In fact, high-class apartments are only one of many luxuries that Dubai residents enjoy. It is also home to the Burj Khalifa, the tallest building in the world, and many other famous tourist attractions.
If you're looking for a place to enjoy the best of Dubai, you're in the right place. 
In this article, we will discuss the top three considerations you must think about when looking at luxury apartments for sale in Dubai.
1. Location and proximity
The location of your luxury apartment for sale in Dubai will dictate the level of ease you'll get when performing your day-to-day activities. Consider your lifestyle, the size of your family, and the stage of life you're currently at. After that, ask yourself the following questions:
Are there good childcare facilities or schools nearby?
How long is the average daily commute from the apartment to your workplace or the children's school?
Is there any easily accessible public transport?
How difficult is it to park the vehicle in the place?
Are there any cafes, restaurants, and cultural attractions you can visit to unwind?
Remember that moving in with a family means you must prioritise proximity to schools, hospitals, groceries, shopping malls, and offices. The traffic during the busiest parts of your day is also an important factor to consider.
You may also need to look into the place's proximity to tourist attractions. 
If you're into visiting beautiful spots on your days off, then apartments near Burj Khalifa should be your primary consideration. If you're not into big crowds, look for a place somewhere you can enjoy some peace and quiet after a hard day's work.
The bottom line is to pick a place that complements your lifestyle, preferences, and comfort zone. This way, you can enjoy the kind of luxury that is most suited for you.
2. Purpose: Home vs investment 
Another thing you must think about when buying a luxury property in Dubai is your purpose for the purchase.
Some people buy luxury apartments as an investment and not to live there themselves, but make the mistake of buying a property they would like to live in even when they intend for it to be a rental property.
When choosing a property to buy, you should choose between one of the two objectives: to live in it or rent it out. Choosing both doesn't work simply because of the possible differences in preferences you and your potential tenant(s) may have.
Knowing your purpose for buying a property is essential, so you can take into account different factors that can influence your purchase.
For investment
If you're buying a luxury apartment as an investment, you'll have to consider the general trends in the market. The demand in location and other aspects of the property are also important. Since it is an investment property, you must also take into account the payment and cost of purchase more than you normally would if you're planning to live there yourself.
Remember that rental apartments should be those that can yield the highest return on investment. Most of the time, studio-type or 1 bedroom apartments for sale in Dubai, Properties For Sale In DAMAC Tower Nine Elms, Studios For Sale In DAMAC Tower Nine Elms or Furnished apartments for sale in Dubai do better for this purpose than three-bedroom properties for sale in Dubai and big villas.
For personal use
Meanwhile, if you intend to live in the apartment you're about to buy, you must check how well it fits your lifestyle and personal definition of luxury.
Scrutinise the specific aspects of the property that you're most interested in, including the facilities, amenities, transportation options, and proximity to your workplace. The kind of community and neighbours will also help you decide if it's the right place for you.
For families moving with children, a quiet community with nearby schools and nurseries are ideal. For new couples without children, somewhere vibrant with exciting nightlife and an entertainment scene might be the better choice.
3. Amenities
Luxury living is all about the amenities, so when embarking on a search for a luxury apartment, you must look at what makes it stand out based on your definition of luxury.
Many apartments today offer plenty of amenities, so you'll have a multitude of options. DAMAC Properties has many projects you can choose from – all of which come with top-of-the-line luxury features , like Silver Springs at DAMAC Hills and Green Acres at DAMAC Hills 
This particular consideration will again depend on your purpose for buying a luxury apartment.
If you're a family with children, having an on-site day-care centre is a plus. If you're looking to have it rented by professionals and office workers, a place with co-working space is definitely worth a closer look.
Of course, there are certain amenities that can be appealing to buyers looking for a place to call home or an income-generating property. This includes:
On-site parking
Wi-Fi and cable access
Rooftop and common areas
Fitness centre
Cost-saving and highly sustainable features (eg: solar panels and green walls)
Choose your luxury
Choosing an apartment based on luxury depends on what luxury means to you. When you know what you want, it's easier to find exactly what you need.
DAMAC Properties offers plenty of projects you can choose from, most of which are situated in the best locations in Dubai. 
Talk to us about your future home or investment property. We'd be delighted to help.