Don't wait! 5 good reasons to invest in real estate at a young age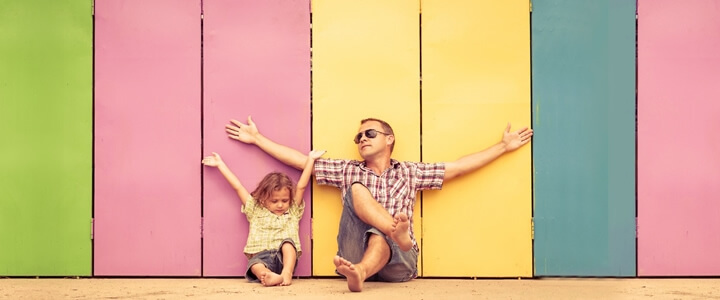 While many investors wait till they've touched their 40s and 50s to invest in real estate, the approach taken by investors in Dubai is quite different. According to a Dubizzle study, 44% of millennials intend to buy a home in Dubai within the next three years. In fact, many successful global figures have cashed in millions from real estate investments at a young age. Take Arnold Schwarzenegger for example, who made his first million from real estate, all by the age of 24! And that could very well be you. Here's why:
You have the benefit of time
As a young person, your most precious financial asset is time. Real estate investments require time to research, plan, and manage. With plenty of this in the bank, there's nothing to stop you from finding, securing and reaping the most benefits from your real estate investments.
It's easier to get loans at a younger age
Unless you're blessed with a handsome inheritance, you need finances to buy real estate. But if you're younger, you will have around 30+ years to pay off loans, making you readily eligible for longer home loan repayment periods at lower rates of interest.
If you do your homework right, you can find investment properties with great payment plans. Many real estate developers allow you to put in 10 to 30% as a down payment, and work out the rest over the course of a few years. One of the latest golf community villas, AKOYA Manarola are from AED 999,999 and villas with direct golf views at Akoya Oxygen Vardon from AED 2,300,000 – payable over three years.* Facilities include private back yard, access to a luxury spa, yoga enclave and organic fresh market.
[Related: Top tips for first time investors in Dubai real estate]
You'll start thinking about long-term financial planning
As much as you might wish, your 20s and 30s don't come with an instruction manual – especially when it comes to handling money.
Investing in real estate is like a highway to some valuable life lessons in responsibility. In the process of buying and handling real estate, you'll gain important financial insights you wouldn't find anywhere else. The real estate industry is complex to navigate, but once you get the hang of it, you can become a master of finance. The more you learn, the more you'll start thinking about your financial future, and the earlier you start, the better equipped you'll be to reap long-term benefits.
[Related: Should I buy an apartment or a villa in Dubai?]
You'll learn to spend smartly
If you find your bank balance dwindling faster than you can keep track of, you might want to consider getting smart about your spending. Think of a real estate investment as a fixed savings account. The moment you invest in real estate, you lock in your money, or at least a good part of it. That way, you steer clear of unnecessary expenditures. Especially if you've taken out a loan, you'll have to think twice before spending your wealth. Also, that wealth is going to be valued at a whole lot more in the future.
Think about your retirement
You may be nowhere close to retirement just yet, but it's never too early to start planning for your future. There is the (extremely) odd exception, but land is among the few things that appreciate in value, over time. How does this give the younger investor an edge? Well, if you invest in real estate at an early age, you're left with a good 30 to 40 years till retirement. That gives you time to overcome your initial payment, make money on top of it, continue to secure a steady cash flow, and see amazing rates of appreciation. In 30-odd years you can almost certainly expect property values to shoot up. Invest in up-and-coming real estate markets like Dubai to really see exponential growth in your golden years.
Famous real estate investor and philanthropist, Louis J Glickman, perhaps put it best when he said: "The best investment on earth is earth." A good point, well made.
The global city of Dubai is famous for being a global centre for real estate, tourism, entertainment and business. Luxury properties in Dubai range from villas for sale in Dubai, Properties For Sale In Just Cavalli DAMAC Hills 2 and apartment for sale in Dubai to offices and corporate spaces—there are many Luxury properties for sale in Dubai By Crypto around the city that can be owned by expats and locals alike. Known for luxury living, leading developers in the region such as DAMAC Properties have come up with some exciting projects like Damac Hills and DAMAC Hills 2, which is one of the most prestigious communities in the world.
For more information about DAMAC's different investment options, please register your details in the form or call +971 4 520 5110