Data centres and cloud services power rise of smart cities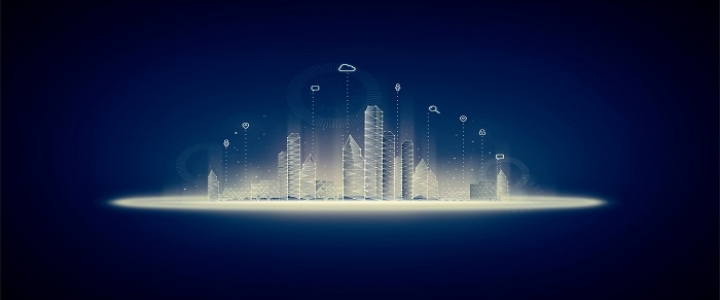 Across the globe, smart cities are emerging more rapidly as a solution to growing urbanisation. As urban centres grow, so does the demand for more efficient services and utilisation of resources as well as generally a better quality of life.
Globally, the development of smart cities is expected to expand annually at a CAGR of 23% by 2027 with the market estimated to be worth $546 billion, according to a report published by Meticulous Research launched at GITEX Technology Week in Dubai.
The technology powering the development of smart cities, especially at the scale being envisioned to take place globally in the next few years, will have to evolve faster and more intelligently to better manage the complexities involved.
'Mission critical' facility
Last year, the Smart City Index listed Abu Dhabi and Dubai as the smartest cities in the Middle East, ranked in the top 30 among 118 cities globally. The UAE's capital city, Abu Dhabi, is home to Masdar City, a rapidly growing clean-tech cluster, business free zone and residential neighborhood that aims to nurture a sustainable way of living.
Meanwhile, Digital Dubai is leading the emirate's transition into a digitally empowered community, leveraging emerging technologies such as blockchain, Artificial Intelligence, along with harnessing data science capabilities to recreate everyday experiences, making them more personalised, seamless, efficient and impactful.
A critical part of the technological backbone that powers smart cities in the UAE and in other places around the world, include data centres and cloud services. As cities become more connected using the Internet of Things, Big Data and Artificial Intelligence, data centres and cloud services will be key to driving more efficient connectivity, providing secure data storage, and enabling analysis of massive amounts of data that will make smart cities not only possible, but also functioning flawlessly.
Beyond infrastructure
The more astute smart city planners and developers know that to fully succeed in creating greener and more intelligent communities, data centres and cloud
services must be established and managed not as elements of an infrastructure component of a smart city masterplan, but as an ecosystem.
And for this ecosystem to survive and grow, it will have to be sustainable, smarter and more secure.
A recent Forbes article on developing smart cities says that data centers and associated IT infrastructure in smart cities will consume over 4% of the world's power by 2025. Data centres are energy intensive, and this challenge is especially critical in the Middle East, where high summer temperatures compel operators to keep them air-conditioned and, in the process, consume a lot more energy. Turning this challenge into an opportunity, solar power can offer a more sustainable alternative and provide a greener solution that will help power these requirements.
As smart cities become increasingly more connected, expect massive volumes of data to be involved. Experts estimate that in a currently established smart city, a person would need 1.5GB of data per day, so multiply that by a million and you get an idea. That's just for people using their devices for normal day-to-day needs, such as browsing or mobile payments. There are much larger processes and systems that require heavier volumes of data, such as the traffic system for example. Easily, a thriving metropolis such as Dubai can have millions of cars on the road every single day – that daily flow of vehicles needs to be managed more efficiently with a smart traffic system to provide a better experience for commuters on the road.
This growing demand requires more creative data centre design that complements existing and future transport architectures or other smart city requirements. Imagine what a data centre must be in a future where autonomous vehicles will be the norm.
And as with any technology infrastructure, data centres and cloud services must be secure. Data management must be more irrefutable, and leverage more secure solutions offered by blockchain technologies, for instance. Our online presence and activities expose us to a world of potential dangers, such as identity theft or financial scams. Innovations must continue to improve security of data centres and cloud services to ensure a better-connected living experience.