A Deep Dive Into Best Investment Options in Dubai (UAE) for Expats 2022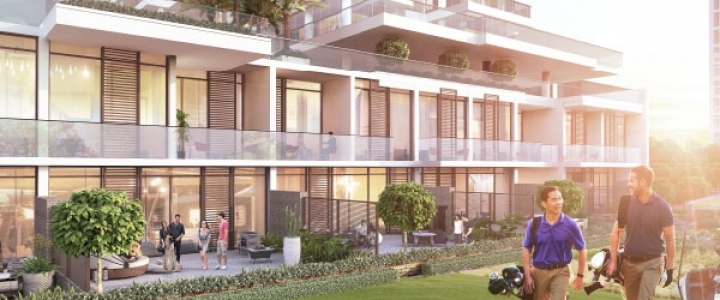 Dubai will probably be one of the leaders on any list of the most investment-friendly cities in the world. So, if you are currently in Dubai, you should seize the golden opportunity to make the most out of your savings and financial strength. 
Even as an expat, investment in UAE can fetch you unparalleled returns. The wide range of opportunities, coupled with the lenient regulations, mean that Dubai is an attractive investment prospect for nearly everyone. Having said that, it is important that you are smart in choosing your investment opportunities, and this blog, which will be discussing the best investment in UAE for expats, will prove to be a very handy guide in that regard. 
In recent times, Dubai has really stood out due to its massive potential and futuristic elements. Unsurprisingly, then, people from all across the globe see Dubai as their preferred destination for investments. 
One of the main reasons that Dubai is such an attractive investment spot is its high ROI – best investment in UAE for expats in real estate can fetch up to 10% rental returns. Like we mentioned, Dubai is ripe with investment options and opportunities, but your approach will determine how successful you turn out to be. 
Naturally, the investment type will prove to be a crucial factor in determining your profits. In this blog, we will be giving a detailed breakdown of the best investments in UAE for expats. 
Investment Options in the UAE for Expats:
Before we talk at length about real estate investment in the UAE, let us cast a brief look at some of the other investment options that the country has to offer:
Stocks
:
When it comes to the best short-term investments in UAE, stocks is a great option. Investing in stocks allows you to benefit from both dividends, as well as the capital gains. In addition, you benefit from a range of other shareholder benefits. 
Bonds
:
Bonds offer a more consistent stream of income, and typically offer interest twice every year. Moreover, if you hold bonds until maturity, you will be able to receive the full principal, which means that bonds allow you to preserve your capital during investing.
Mutual Funds:
A lot of people feel that mutual funds are complex investment vehicles. The reality, however, is that mutual funds have a fairly straightforward investment policy, along with numerous advantages for investors, some of which include diversification, EOS (economies of scale), liquidity, and transparency.
Gold
:
Gold investments protect you from the risks of inflation, and also allow you to save money. In addition, buying and selling gold is pretty simple, and it is a fairly low-maintenance asset. An added advantage of investing in gold is the stability in prices, which ensures that you do not suffer from price volatility.
Business Investments in the UAE:
UAE has a booming economy, which means that it is an attractive destination for a wide range of business types. Some of the most profitable business sectors in the UAE are:
- Construction.
- Tourism and travel.
- Real estate.
- Health.
- Consultancy.
- E-commerce solutions
Investment Taxes in the UAE:
UAE has not enforced any personal income taxes, nor does it require you to pay capital gains taxes whenever you dispose securities or real estate. Rental income has a 5% tax (Abu Dhabi, however, has no municipal taxes, although landlords are required to pay licensing fees). 
Enroll in Our Real Estate Investment Class
Financing Options for Investments in Dubai:
The healthy returns mean that property prices in Dubai are some of the highest – not just within the UAE but throughout the MENA region. However, you should not let these high prices deter you from your investment in UAE goals, as there are several beneficial financing solutions that you can turn to. 
Furthermore, the laws and requirements regarding loans and mortgages have been kept quite lenient in order to allow the maximum number of investors to fulfill their investment goals. Here are some of the most popular financing choices for investment in UAE:
Mortgage loans:
This is the most common financing tool across the UAE. The buyer will have to pay a certain percentage of the total property price in the form of a down payment. The remainder of the price will be financed by the lender. 
The owner will have to repay this remainder to the bank according to a pre-determined installment plan. The biggest benefit is that you can pay your loan amount while reaping the financial or residential benefits of your new property. Mortgage calculators can help you calculate the monthly installments (EMI) based on the value of the property that you plan to buy. 
In-House Home Loans:
Another way to finance your UAE property is through in-home financing. Many property owners in Dubai and other cities have made this option available for their customers. 
The biggest benefit is that you will be negotiating directly with the developer instead of with a bank or a financial institution. This means that you will be able to benefit from greater flexibility in terms, conditions, and formalities. 
Rent-to-own schemes:
Another way to capitalize on one of the best investment options in UAE for expats is through the rent-to-own financing method. The buyer will sign a rent-to-own contract, according to which, they will be paying a periodic rent alongside a fraction of the property price until they become the full owners of the property. 
What makes this option attractive is the fact that the buyer will not have to pay the whole price as a lump sum, and will even be able to avoid a down payment. 
Get a Free Mortgage Consultation
Reasons for Investing in Property in Dubai:
Every investment in the UAE comes with its own sets of benefits for an investor, which is why it is such a popular investment destinations for both locals and expats alike – not to mention that real estate is one of the most safe investment options in Dubai and the entire UAE The ideal investment choice will depend upon the investor's financial strength, goals, and attributes. Below are some of the reasons that people consider investment in UAE:
To reside:
For a lot of people, the core reason behind investing in Dubai property is to have their own residence in the city. Of course, they can always benefit from capital gains should they decide to sell the property in the future, but since these investors are primarily seeking out a residence, the main criteria during property selection should be the living experience, with ROI being a second preference. 
For rental earnings:
Another common goal for a UAE property investor is earning rental income. UAE, and particularly Dubai, houses a large expatriate population that relies on rental residence, and this is an opportunity that a potential investor can capitalize on. It is important to compare the rental areas within and beyond Dubai and make a decision that will help you get the maximum ROI and perhaps the best return on investment in UAE.
Click Here to Buy Your Next Home
Capital Gains:
When you buy a property, you can use it yourself, rent it out to someone, or just let it stay untouched. Regardless, you will earn some capital gain when and if you decide to sell that property off. This makes this one of the safest investment options in the UAE. So, if your goal is to enjoy capital gains, make sure that you carefully assess the investment opportunities in UAE and choose a property that best serves this purpose. If you are confused about the best Properties For Sale In Venice Damac Lagoons, Properties for sale in Dubai for this purpose, you can always seek assistance from investment companies in the UAE and follow their guidance. 
For commercial reasons:
It is also possible to make investments for commercial reasons. Some of the best investment options for expats in UAE looking to invest for commercial reasons include industrial lands, warehouses, and shops. While these properties will primarily be helping you earn an income through business processes, there might also be opportunities for earning rentals or capital gains. 
Buy Your Next Home for Less Than You Are Paying Rent
Where to Invest in Dubai?
Every region within Dubai has its own set of features and benefits. Some of the factors that you should consider before choosing your investment area are:
Accessibility.
Expected future value. 
Environment. 
ROI.
Living standards. 
Expats looking for investment opportunities in UAE, and specifically Dubai, should also be aware of freehold areas. Below are some investment areas in Dubai that would tick almost all of the boxes discussed above:
Dubai Marina. 
Downtown Dubai.
Al Barsha. 
Business Bay. 
Jumeirah Village Circle. 
Alongside these, you can also consider investing in areas like Jumeirah Golf Estates, Jumeirah Village Triangle, Barsha Heights, and Al Sufouh. Every area has its distinct attributes and is suitable for different purposes. Dubai Marina, for instance, boasts high living standards and an extremely pleasant environment, while Business Bay, as the name suggests, is the perfect spot for commercial investments. 
Hence, if you are exploring investment opportunities in Dubai, you should pick a region that is aligned with your investment objectives and financial plans. 
Benefits of Investing in the UAE:
UAE is the Middle Eastern trading and tourism hub, and houses a large number of tourists and expatriates. The property market of the country, and Dubai in particular, has proven to be a safe long-term investment for quite some time now, owing to the consistent increase in tenancy demands. For this reason, property prices have also enjoyed a steady rise over the last many years. 
This means that real estate investment in Dubai promises a high ROI for all kinds of investors. These are some of the benefits that you get by exploiting investment opportunities in Dubai:
Value for money:
Considering UAE's increasing regional and global importance, property prices in the country are expected to continue increasing. This means that, whether you want to purchase property for residence, rental income, commerce, or capital gains, you can expect high value for your money. 
Financing options:
As we previously discussed, UAE offers some incredibly convenient financing routes to assist your investment goals. You can exploit the investment opportunities in UAE through financing options like mortgages, in-house financing, and rent-to-own schemes. 
Lenient regulations:
An expat can explore investment opportunities in UAE without any barriers. Bodies like the Dubai Land Department have made sure that the requirements and regulations are not too stringent, thereby easing the route to becoming an investor in the country. 
Safety:
Considering the real-estate dynamics in the UAE, it is safe to say that it is a much more secure investment option compared to other business industries. For instance, if you invest in stocks or bonds, there is always the possibility of a loss due to the regular, and often drastic, market fluctuations. 
On the flipside, like we discussed, UAE's property market has shown a constant upward trend, which makes it a very promising investment option with the possibility of profiting in more ways than one. 
Hence, if you are looking for investment opportunities in UAE, the real estate market is perhaps your best bet. 
Why 2021 Is the Best Time to Invest in Dubai Real Estate?
It is no secret that the property or real-estate market of any country is its economy's driving force. A country like UAE, with its attractive trade and active tourism, has always offered immense value and benefits for its property owners. 
Since the Expo 2020 in Dubai has not yet been conducted, now is the best time to make a property investment in the city, as prices are expected to soar once the Expo is done and dusted. 
Experts suggest that investors looking for best investment in UAE in 2021 or the best investment opportunities in Dubai or elsewhere in the country should make use of the financing options on offer. Investing in Dubai property will not only present earning opportunities, but also a range of benefits related to equity – such as favorable loan terms for the future as well as visa extensions. 
FAQs:
How will Dubai change after the Expo?
The Expo is an event of massive magnitude and will make Dubai the global hub for commerce and trade. This means that the event will introduce more investments, business, and employment opportunities from and for people belonging to a multitude of business areas. 
Naturally, this will have a huge positive impact on the already-booming property market in Dubai. Real-estate will become a lot more attractive, and, consequently, expensive. Hence, if you are considering investment in UAE in the near future, now is your chance, since it is going to cost you a lot more once the Expo concludes. 
Which business is the most profitable in UAE?
Several business sectors within the UAE are in the boom phase, which means that investors will not be short of choices. However, the best investment route still remains that of real-estate, due to the huge returns and minimal effort and risk involved. Moreover, real-estate investors can benefit from various financing options that are not available to investors investing in other areas. 
As an expat, how can I invest my money in real estate in Dubai?
For starters, you should explore your options, paying particular attention to the property type and area. Once this is done, you need to consider your investment purpose and, based on that purpose, pick the most desirable area and property. If you want to benefit from the financing options on offer, make sure to consult the experts for guidance and avoid any future hassles or confusions. 
If you want to invest in a DAMAC-associated project, all you need to do is contact the DAMAC Mortgage Assist representative and you can benefit from comprehensive guidance and support. 
How can I buy an off-plan property in Dubai?
An off-plan property is an immensely attractive investment opportunity for any kind of investor. The comparatively lower prices of these Properties For Sale In Akoya Oxygen mean that they not only place a lower financial burden on the investor but also promise greater capital gains. There are numerous under-development projects that you can explore before picking one based on your investment purpose and attributes.
What areas in Dubai offer the highest rental incomes?
Generally, every area in Dubai offers a healthy rental income. However, the best areas in this regard are Dubai Marina, Jumeirah Lakes Towers, Jumeirah Village Circle, and Emirates Living. 
Should you consider investing in Dubai Marina?
Dubai Marina ranks as one of the most popular spots in Dubai. The fact that the area surrounds a man-made lake has made it famous across the world. In addition to that, Dubai Marina also boasts some of the best commercial, residential, and leisure projects. 
Needless to say, you should certainly consider investing in Dubai Marina. Not only does its beautiful environment offer the ideal residential setting, but you will also be able to benefit from essential and recreational facilities such as healthcare, leisure, education, dining, and shopping. All of these benefits mean that the Dubai Marina offers excellent capital gains and rental returns, making it an immensely attractive target for both tenants and permanent settlers. 
Final Word:
 Dubai, with its trade, tourism, standard of living, financing options, and lenient investment regulations, is one of the most desirable real-estate spots for all kinds of investors. While Dubai offers plenty of investment opportunities and options, real estate is unarguably the best of the lot. 
If you want to learn more about investing in Dubai or explore your options in this regard, please feel free to reach out to us.