Best Options Guide for Investment in Dubai (UAE) for Expats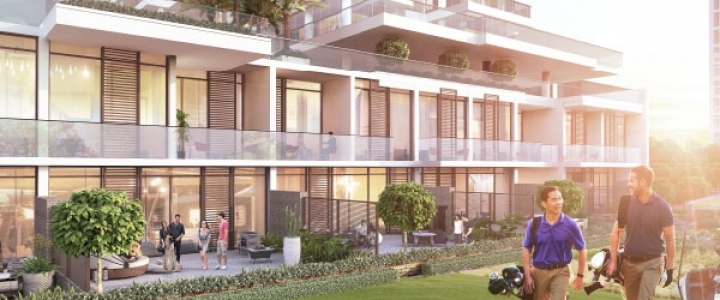 Author: Faizan Amin
Dubai as an Investment Destination
If you sit down to make a list of the most futuristic cities for investment, Dubai will surely be one of the first few to come to your mind. If you are present in Dubai, you cannot ask for a better opportunity to reap benefits out of your savings or financial muscle.
Even as an expat, the level of returns you can gain from Dubai Investments is unmatched in the world. The opportunities to invest in Dubai coupled with the flexible and convenient regulations make it an attractive prospect for everyone. But once you set out to invest money in Dubai, you must consider the opportunities smartly, for which this article will be of great help. 
Dubai has made a name for itself as a futuristic city with great investment potential. This is why people travel from all around the world to buy property here. According to global financial firm xxx, Dubai has raked in more than AED xx billion last year in property purchases from foreign investors.
What typically attracts foreigners to purchase property in Dubai is the great ROI. (Another statistic is needed here to support this claim).  There are plenty of opportunities to invest in Dubai property, but how you go about it will determine the success of your investment.
To ensure profitable returns, you must consider the type of investment you are looking for. This article gives a complete breakdown of your options.
Why Invest Money in Dubai Property?
The opportunities of investing in Dubai are various and each of them brings a distinct set of attractions for an investor. This is one of the reasons why property in Dubai is one of the best investment in UAE for expats. It depends on each individual's personal ambitions and objective for investing. Generally, people pursue investment in UAE for these purposes: 
To Simply Live
Most people aspiring to purchase their own property do so for their own residence. There are benefits of the capital gain when they sell the property any time in future, but as the core reason of investing is residential, more weightage needs to be attached with factors that enhance the living experience instead of returns on investment. 
For Rental Gains
A most common goal among property investors is rental earning. UAE and specifically Dubai is home to a huge expatriate population which lives on a rented residence, and that is where the opportunity for potential investors lies. You can compare the residential areas in Dubai and other emirates to make the best investment plan in UAE and ensure highest returns. 
Capital Gain
Whether you earn through rentals, use the property as a residence, or just let it stay till you choose to sell it, you are bound to get some gain on capital. And if that is the aim, it is important to understand and study the market and invest in those properties which are most suited to this goal. It is best to follow the best investment companies in UAE and also approach them for guidance. 
For Commercial Purposes
You can invest for commercial purposes also. There are a lot of choices in commercial properties ranging from offices and shops to warehouses and industrial land. Even with these properties, even though your core income is through the business process, you can get additional benefits of the capital gain and also rental income when possible. 
Financing Options to Invest in Dubai
The property prices in Dubai are one of the highest in the UAE and the MENA region. But those aspiring to invest in the city need not get disheartened as one can use the highly attractive financing solutions to invest money in UAE.
The laws and regulations along with minimal requirements for loans make it quite convenient for every individual to pursue the best investment in Dubai. Here are some common financing choices which one can use: 
Mortgage Loan
The most commonly used financing tool in the country is the mortgage loan. The buyer has to pay a fraction of the total property price as the downpayment, while the bank finances the remainder of the property price.
The loan has to be paid off through a convenient instalment plan while the buyer can start enjoying all the benefits of a property owner. The mortgage calculator can be used to estimate the EMI, or monthly instalment for a given property value.  
In-House Home Loans
Another method of easily financing in Dubai property is to make use of the in-house home financing offers. A lot of renowned property developers in Dubai offer these financing options for their customers.
The catch is that you get to deal directly with the developer, without the involvement of a bank or financial services provider, so the formalities, terms, and requirements are much more flexible and encouraging for the buyers. 
Rent to Own Schemes
Another popular financing option is the rent to own method. The buyers can get a rent to own contract, in which they pay the rent and also a fraction of the property price on a monthly, quarterly or yearly basis.
The equity of the buyer keeps increasing throughout the tenure, by the end of which the buyer becomes the sole owner of the property. The good thing about this option is that one doesn't have to pay a hefty price or even downpayment and can enjoy the perks of investing money in UAE. 
Best Areas to Invest in Dubai Business and Property
Like every other city, every area in Dubai comes with its distinct set of features that define its importance as an investment destination.
Selecting the best area depends on the purpose of investment, as they differ in terms of accessibility, expected future value, living standards, environment, ROI and other important factors.
Expats should also know about the freehold areas in Dubai, as they can purchase property in these areas. Here are some of the most popular areas for real estate investment in Dubai that score well in most aspects. 
Dubai Marina
Downtown Dubai
Al Barsha
Business Bay
Jumeirah Village Circle
There are other important areas also which include Jumeirah Village Triangle, Jumeirah Golf Estates, Al Sufouh, Barsha Heights and many more. Each area is suited to different purpose and has distinct attributes like Dubai Marina is known for its pleasant environment and amazing living standards, while Business Bay is known as an ideal location for commercial investment.
So those looking to invest in Dubai property should know about all these areas and what they have to offer. 
Perks of an Investment Plan in UAE
UAE is the region's centre for trade and tourism, playing host to a huge expatriate population and tourists. The property market of the country, especially that of Dubai, has continued to be a safe bet for long term investment as the demand for tenancy is always on the rise, while there is also a continued rise in the prices of the properties.
This ensures a suitable return on investment for investors with different purposes. Here are some of the key features that define Investment opportunities in Dubai: 
Good Value for Money
The demand for property will continue to grow given the countries rising important in the region and the world. In this scenario, whether the purpose of property investment is residence, rental income, capital gain or any commercial goal, it will continue to provide good value for money. 
Convenient Financing Options
Given the amazing returns, what makes investment in Dubai property even more attractive is the presence of amazing financing options. One can make use of the Dubai financial services which include mortgage loans, in-house home financing, and rent to own schemes to start as an investor and enjoy the excellent returns this industry offers. 
Encouraging Regulations
There are no barriers for expats to pursue investment opportunities in the UAE. The Dubai Land Department and the regulatory authorities in other emirates have made flexible regulations with reasonable requirements to become an investor. So one can simply learn about the regulations and prepare accordingly to invest in Dubai or anywhere else in the country. 
Safe Investments
Given the dynamics of the real estate sector, it is comparatively much safer for investment compared to other business industries. Be it stock market or other investment opportunities, there is always a chance of one facing a loss as there are regular fluctuations in all the industries.
On the other hand, the property market in UAE is known for its constant upward growth, which ensures that the money invested is very safe and a source of great returns in multiple ways. 
Considering these aspects, if you are looking to invest in Dubai business, you should opt for its real estate market. 
Catch for Individuals and Investment Companies in UAE
It is a fact the property or real estate sector indicates the working of an economy. With UAE being a flourishing economy due to its attractive trade and tourism industry, the property market has always soared and brought great benefits for the investors. With Expo 2020 yet to take place, one can utilise this time to invest in Dubai property as it is expected to grow at a faster rate after the event is concluded. 
With the best financing options available, the experts suggest that tenants and potential investors with a stable earning utilise them and pursue the ownership of a property in UAE. It can bring a lot of earning opportunities and also benefits of equity which include better loan opportunities and convenient visa extensions. 
Frequently Asked Questions
What will happen to Dubai after the 2020 expo?
The Expo 2020 is deemed to be an event of huge magnitude, in which Dubai will become the centre stage for trade and commerce in the world. It will attract new businesses, greater investments and new working opportunities for people belonging to different business domains.
All this will add up to bring a huge boost for the already beneficial real estate industry of Dubai, making it much more attractive for investors. The best time to invest now, as the prices will start to grow at a much faster pace once the event reaches its conclusion. 
Which business is more profitable in Dubai?
Dubai is home to several booming business sectors, so there is a good range of choices for investors. Comparatively, the real estate industry is the best choice as it brings good returns with minimal risk and effort, and comes with easy financing options which are not present in other industries. 
How do I invest my money in real estate in Dubai?
You can start by looking at the options, in terms of areas and property type. Then, depending on the purpose of investment, you can pick the most suitable areas and find the best properties. For financing tools and government regulations, it is suggested to consult the experts of these domains to avoid any confusions or hassles.
If you are looking to invest in a project by DAMAC, one can simply get in touch with the representative of DAMAC Mortgage Assist and get the best guidance and support.
How to buy an off plan property in Dubai?
Off-plan properties bring a great investment opportunity for all. The prices are comparatively lesser than completed projects, which reduces the financial burden and ensure huge capital gains for the investors. One can find a lot of projects currently under development, which can be compared and then selected for investment.
Is Dubai a good place for real estate investment?
Dubai is one of the most progressive cities in the world and attracts a lot of foreigners. With multiple soaring industries, the real estate sector in Dubai is highly attractive and beneficial for all investors. 
What are the best rental income in Dubai property?
Dubai properties generally yield decent rental returns and so attract a lot of investors. Comparatively, Jumeirah Lakes Towers, Dubai Marina, Jumeirah Village Circle, Emirates Living are among the areas with highest rental returns. 
Is investing in Dubai marina properties a good idea?
Dubai Marina is one of the most popular areas in Dubai. It has garnered worldwide fame due to its impressive arrangement as it is built around a man-made lake and is home to some of the most astonishing residential, leisure and commercial projects.
Investing in Dubai Marina is a great idea, as it provides a perfect residential setting, with its pleasant environment and presence of shopping, dining, education, leisure and healthcare facilities. Due to this, it is highly attractive for tenants and permanent settlers alike, ensuring good rental returns and capital gains. 
Disclaimer
"All the information in this blog is published for general information purpose only and belongs solely to the author"